Dr. Richard Jelusich presented "Plant Medicine" with his dear brother Miguel Angel Vergara in Merida, Mexio, in 2013. Since then Dr. Jelusich has worked with Teresa Helgeson at the Blue Sky Retreat in San Diego realizing that the world really is working to find a pure connection back to Mother Earth.  Awakening to Plant Consciousness brings this together by aligning like-minded individuals in one place to share and explore.
Dr. Richard Jelusich invites you to come participate in the Awakening to Plant Consciousness Conference in Calgary!  This is the time of the awakening of our being to the connectedness of all things.  Our key note speaker, Miguel Angel Vergara, Master Teacher, Mayan Shaman and former director of Chichen Itza, will joined by teachers and wisdom-keepers from Canada, the U.S. and Mexico, to present their research and inner explorations.
In this three day conference of consciousness, you will learn how plants communicate and "speak." You will also become versed in the true nature of plant medicine, the consciousness of plants and how to communicate with them. In addition, you will be exposed to herbs and remedies, how to choose medicinal and edible nature plants where you live, and much more.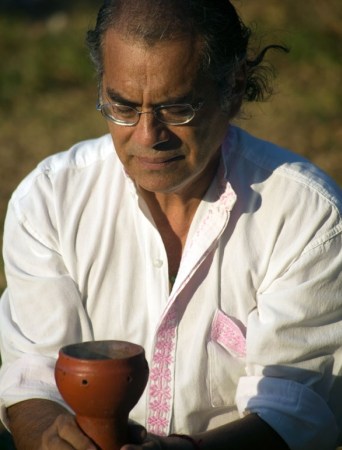 Miguel Angel Vergara will be speaking on "Our Divine Mother – Ix'cheel" The Earth is a Living Being. Miguel Angel is a Maya Priest and Master Teacher who lives and works in Yucatán, Mexico. He studied with Maya Elder Vincente Martín for 17 years and continues to work with the Elders and Priests who are keeping the Maya Sacred Wisdom very much alive.
Join Miguel Angel to receive the knowledge, use, and both practical and spiritual applications of plants and herbs actually used by Medicine Men, Healers, and Shamans of the Maya zone of Yucatan. Many of these plants are found throughout North America; Mexico, Canada and the United States. Miguel Angel will offer explanations of their practical use and spiritual application in healing.
Chief Oatzi'nu (Oz) She'e'la'ke'e' will be speaking on "Plant Medicines: Spiritual and Medicinal Values within Ceremony"
High Chief Oatzinu "Oz" She'e'la'ke'e' of the Lipahenne Tribe within the Southwestern US region is educated in a few indigenous American traditions since the age of 13, and has continued his education under revered elders. Oz is founder of the tribal owned Dja'a Thlenai Medicine Lodge for veterans and is highly respected within indigenous and non-native communities. Indigenous Plant Medicine of the Southwest U.S. – Meso American Ceremonial use. Discussing different types of plant medicines their spiritual and medicinal values within ceremonial context.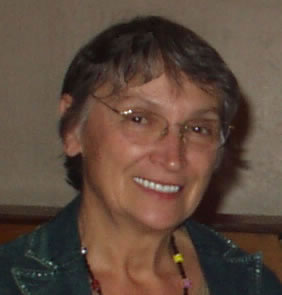 Gizelle Rhyon-Berry  will discuss "Plant Wisdom and Flower Essences"
Gizelle has been a student, teacher and practitioner of core shamanism for decades recently retiring from "The Foundation for Shamanic Studies". Residing in British Columbia, Gizelle is both a teacher and researcher of Shamanic Studies. With over 35 years' experience as a teacher, mentor and counsellor, along with knowledge culled from may travels and studies, she brings to her teaching a light-hearted attitude and common sense simplicity.  On a chance meeting with a gypsy woman in her native Hungary at the age of fourteen, Gizelle was introduced to a mysterious other world. Of all the possible entrances to the lower world, her portal was a stinging nettle patch. Following this life-changing encounter, she embarked on a journey around the world, and through formal and self-directed studies of many subjects, she faithfully practiced the old gypsy's advice. Among many profound things, she told her: "Never be afraid to step into the dark, for it contains all possibilities."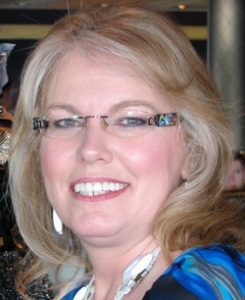 Teresa Helgeson believes "Plants HAVE a Consciousness" Teresa, the Plant Music Whisperer, has conducted case studies; using the Music for the Plants device, to pilot the protocol for exploring the impact plant music therapy has on a human and the results were nothing less than astounding. The Music of the Plants device is a biofeedback system that measures the electrical resistance of vegetable tissue and translates the signals into sound.
In 2015 Teresa presented her research funding at the 23rd ISSSEEM, International Study for the Science of Subtle Energy and Energy Medicine Science Symposium in Unity Village, MO and the Subtle Energy Retreat at Blue Sky Ranch in Lakeside, CA.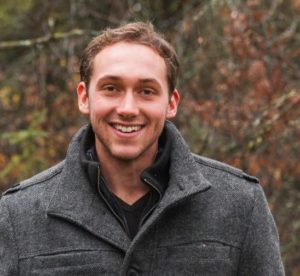 Takota Coen will share how "All the world's problems can be solved in a garden: An Introduction to Permaculture."
Takota was born, raised, and now helps steward Grass Roots Family Farm where his family has managed their 250 acres according to organic agricultural principles for 27 years.
In addition to farming, Takota is also the founder of Deep Roots Design where, through his experience and love for the land, he works to empower others with the tools and resources to design and implement resilient living systems that are earth restorative. He holds a Permaculture Design Certificate from The Permaculture Research Institute, a Holistic Management Certificate, and a Red Seal Certificate for Carpentry.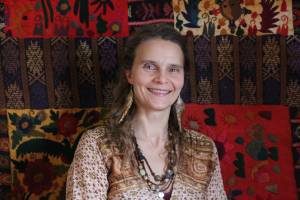 Beverly Wein will be presenting "Herbal Healing: The Earth-Spirit Connection". Bev is an Herbalist, Reflexologist and Integrative Chakra Therapist through her practice, Sage Traditions. Based in her country home and healing centre, Bev offers herbs, herbal remedies, private sessions and consultations, educational workshops, women's and girls' circles, and birth doula support.
In her presentation, you will meet powerful herbal allies, and have opportunity to briefly connect with plant spirits as you open your awareness to one of the greatest gifts to mankind, whole plant medicine.
The ancient plant spirit wisdom is often forgotten, as modern herbalism focuses on the physical properties of an herb. To embrace healing of our spirit including plant spirit medicine, is to restore congruency with our true spirit nature!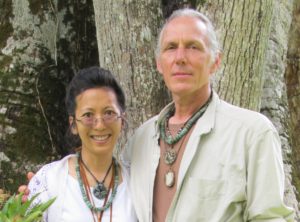 Christopher and Helen Nyerges will explain "Foraging for Your Mind, Body, Heart & Spirit"
Christopher shares his path of "plant uses"; how botany opened the world to many related sciences, and how he conscientiously gathered plants for personal use and the market place. He will talk about plant families, health benefits of wild edibles, how to identify, forage and use your local wild food, medicinal, and other useful plants.
Helen will share her personal experience and understanding in connecting with plant consciousness from her spiritual practices that involve plant collecting. She will share a few simple approaches she uses in communicating with plants.
Learn how practicing primitive skills and conscientious foraging will feed your mind, nourish your body, connect with Mother Earth, and awaken you to plant consciousness from the urban landscape to native habitats.
How Can I Register?
Join Us - You Don't Want to Miss this Amazing Event!
Enter Promo Code: Jan01
for Great Savings! (website promo only)
Dr. Richard Jelusich is a gifted intuitive spiritual counselor/energy healer, author, teacher, experienced international speaker, and ordained minister. With over 30 years in the field of spirituality and the study of metaphysics, he now dedicates his life to those on a quest for self-empowerment through education, demystifying metaphysics and assisting individuals to honor their natural gifts and inner truths.