---
Welcome to Light News!
Where your spiritual self-empowerment is our most profound concern.
---
Awakening to Plant Consciousness June 23 – 25th 2017 in Calgary AB Canada
Light News invites you to to come participate in the Awakening to Plant Consciousness Conference in Calgary!
Keynote speaker, Miguel Angel Vergara, Master Teacher, Mayan Shaman and former director of Chichen Itza, will be joined by wisdom-keepers: Teresa Helgeson, Beverly Wein, Takota Coen, Gizelle Rhyon-Berry, Cheif Oatzi'nu She'e'la'ke'e, Christopher and Helen Nyerges, from Canada, the U.S. and Mexico. Each in Calgary to present, over the course of three-days, their research and inner explorations.
During this three-day conference of consciousness, you will:
Learn how plants communicate and "speak"
Become versed in the true nature of plant medicine
The consciousness of plants and how to communicate with them
Will be exposed to herbs and remedies
And learn how to choose medicinal and edible nature plants where you live, plus much more.
Where's Dr. J This Month?

"Journey into Heart Consciousness", Blue Spirit, Costa Rica With Lisa Steels & Guest Teachers Dr. Richard Jelusich & Cécile Kessler
Do you wish to live in peace from the wisdom of your heart?  Are you looking to improve the awareness of your intuition?  Discover your healing capacity and intuitive potential with Dr. Jelusich, as you explore the chakras, learn about past life retrievals and embrace guided meditations.
Awaken with sounds of tropical birds and monkeys, for early morning yoga. Experience the most powerful time of the day, by restoring your mind and body. Lisa and Cécile will focus on the use of Kundalini Yoga for health, enabling you to understand the process of self-healing and living from your highest potential, with heart consciousness.
Explore the biodiversity of Costa Rica with activities such as snorkeling, horseback riding, zip lining, swimming, surfing, or relaxing with massage therapy. You will have time for enhancing physical and psychological connection to Self, while you embrace your spiritual nature. There will be restorative classes of asana and meditation, preparing you for a rejuvenating sleep. Take time to enhance Self-awareness and embrace your Radiant Nature! View our Brochure.
---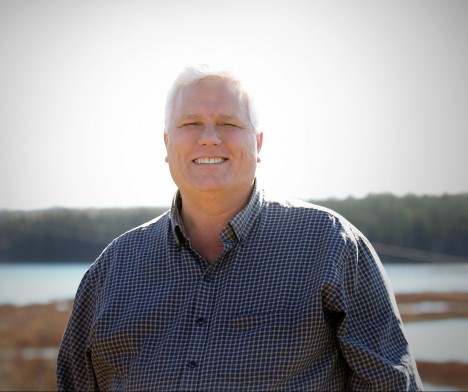 ---
Dr. Richard Jelusich is a gifted intuitive spiritual counselor/energy healer, author, teacher, experienced international speaker, and ordained minister. With over 30 years in the field of spirituality and the study of metaphysics, he now dedicates his life to those on a quest for self-empowerment through education, demystifying metaphysics and assisting individuals to honor their natural gifts and inner truths.
Join us for a Flower Reading!
Each flower takes on the energy of the individual who owns it. Dr. Jelusich reads the consciousness of the individual on the flower and provides information on a soul level relating to the personality of the holder including their reason for incarnation, soul's purpose, life's strengths and weaknesses and current issues. Seating is limited.
"So gifted is Dr. Jelusich, that he is able to apply his own soul's grace, empathy, intuition and humor in a "reading" of flowers that meets each individual's comfort level, cognitive level, level of wisdom, and spiritual growth."
---
New Classes!
As "down-to-earth" in his private sessions as he is during his training sessions, Richard assists his students by helping them understand how to "sense" their mental, emotional, physical and spiritual states of being, while learning to comprehend the energetic presence of Chakras. Come Join a New Class or Sit down with Dr. J for a one on one private session.
Book Now!