The Healing Power of Sound and Light
This fascinating workshop unfolds as Dr. Jelusich shows you a sound that does not exist, and progresses to demonstrate how light, sound and form are all deeply related.
---
---
Do you realize light, sound and form are three aspects of the same thing?
Light, sound and form are all petals of the same flower; they represent avenues of consciousness through which your higher states of being are accessed.  In this intriguing workshop, Dr. Jelusich weaves these three elements in an immersive, interactive environment of sound, video and slides, transporting you toward higher states of understanding regarding how you are interconnected to all things.
Hear sounds that do not exist, see what you hear and hear what you see; observe how everyday events contain inner connections that most often go unnoticed by your conscious mind, but which reveal your intricate connections to all of nature.
In this powerfully experiential workshop:
• Understand how light carries information;
• Observe how each sound has its own form;
• Learn how to access states of super consciousness through light sound and form, as the ancients did;
• Understand how technological advances in light and sound can affect you personally; increasing wellness, self-empowerment, and the expansion of one's spiritual consciousness;
• Choose beneficial entrainment of your mind's consciousness into more meditative, contemplative states;
• Immerse yourself in an evening's ocean of consciousness-altering sounds.
The workshop includes a question and answer period after Dr. Jelusich's main presentation. Be sure to come in comfortable clothing, as this workshop always concludes with a gentle, yet powerful meditation designed to increase healing and awareness in the individuals attending.
Please feel welcome to call or email us to arrange a workshop for your group or organization.
---
---
---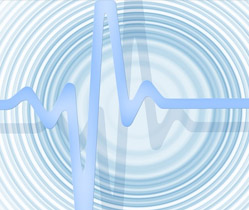 Dr J's ``Crystal Bowls of Tibet`` CD
Healing Sounds for Mind, Body, and Spirit!
More Info