Hello! It has been a busy, active summer. We've some great events coming in Calgary and San Diego, as well as new Healer's Training in Integrative Chakra Therapy starting soon! Please read on!
Dr. Richard Jelusich
Events for Calgary September 19 – 22!
Sept 18, Wednesday 7pm – Flower Readings in Carstairs (just north of Calgary) – a great evening of intuition and healing! RSVP only please. Private residence. $50
Sept 19, Thursday 7pm – Introduction fo Energy Medicine – Understanding subtle energy and how healers use the life force to assess and heal. Includes exercises. Download pdf RSVP please Cost: $20
Sept 20, Friday 7pm – Fall Equinox Celebration and Astral Travel! Come enjoy short lecture, then meditation and some astral travel to celebrate the Equinox! Download pdf Cost: $20
Sept 21 and 22, Saturday and Sunday 2-4pm,  Free Energy Balancing – This very popular event is hosted by graduates and students of Dr. Jelusich's Integrative Chakra Therapy energy medicine school.
Sept 21, Saturday 7pm – Akashic Records – Dr. J will give a lecture on the Akashic Records and a reading for each attendee! RSVP only. Private residence. Download pdf Cost: $60
**All Workshops are held at Families Matter NE Calgary 1440 52 St NE Calgary, AB T2A 4T8, except the Sept 18 Flower Reading and Sept 21 Akashic Records.
Call or e-mail Deirdre Now
to reserve your space!
877-242-5721
[email protected]
Learn More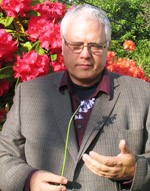 Intuitive Flower Readings with Dr. Jelusich
Wednesday, September 18th 7:00 pm
What is a Flower Reading? The purpose of a Flower Reading is to show your true spiritual nature to you – that you really are an amazing luminous being of light, and that you are far more than just the mental and physical presence of your body. The information Dr. Jelusich provides is accurate for you on a spiritual level, often including surprising elements about your true nature, past life or lives, current life journey, or challenges. Cost per person for Flower Reading Workshop with recording of your reading (incl. taxes) is $50.00 per person.
Where: Residence in Carstairs (NW of Calgary)
When: September 18th 7:00 pm
ONLY 12 Flowers will be Read
Personal Investment: $50
Register Now : 877-242-5721
Email: [email protected]
Registration Guarantees your place!
No Registrations at the Door.
MUST Pre-register for this event.
________________________________________
New Course at CIHS Fall Quarter (starts Sept 30)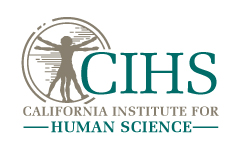 I am pleased to offer a new course "Motoyama Philosophy and Practice" at the California Institute for Human Science (CIHS). Click Here for the full course schedule offerings for the Fall Quarter.
This course is open to the public via course audit. This hybrid course will be in San Diego and simultaneously in live Zoom sessions.
COURSE DESCRIPTION
This is the first of its kind course in the study of Dr. Hiroshi Motoyama's, Founder and first president of CIHS, philosophy and practice. Dr. Motoyama was a realized yogi, scientist and educator. Dr. Motoyama's philosophical roots arose from his unique mission to integrate modern science and contemporary philosophy with lived experience of psychoenergetic awakening within an ancient Shinto tradition. His philosophical roots are global-integrative, combining Shintoism and major world traditions, especially the philosophy of his yoga roots mesh with Sri Aurobindo's Integral Yoga and integral philosophy, the origin of integral education in the West. Dr. Motoyama believed that the dual approach of pursuing spiritual growth while also carrying out pioneering scientific research would one day enable a reintegration of scientific and religious perspectives. We will study from his general worldview, to karmic dynamics, his style of meditation practice, an investigation of meditation theory and practice, and the fullest extent of his philosophical system.
Please contact CIHS or call 760-634-1771 for information
________________________________________
New Lectures and Workshops at OASIS in San Diego
I am pleased to announce I am giving a series of lectures and workshops at OASIS "Lifelong Learning." OASIS is a wonderful organization that promotes healthy aging through lifelong learning, active lifestyles and volunteer engagement. Learn more and access Online Catalog.
OASIS San Diego has two campuses: San Diego (Grossmont) and North County (Escondido).
Here are my offerings for Fall, 2019:
(Download pdf)
Sep 24 Introduction to Energy Medicine (North County)
Sep 30 Introduction to Energy Medicine (San Diego)
Oct 9 The Mayan Calendar – After 2012 (North County)
Oct 18 Past Lives, Karma and Reincarnation (San Diego)
Nov 1 I Can Relate; How we intuitively choose the people in our lives (San Diego)
Nov 13 The Complete Guide to Your Energy Body, The Human Biofield (North County)
Dec 12 Light Up Your Life and Relationships (North County)
For information, registration and a Catalog of their many offerings:
OASIS or (619) 881-6262
________________________________________
Dr. Richard Jelusich PRIVATE SESSIONS and Workshops
Dr. Jelusich offers private spiritual counseling sessions in person and by phone/internet. He teaches many public workshops, as well as his internationally-offered course, Integrative Chakra Therapy® subtle energy training program. Dr. Jelusich has been training energy healers for more than 20 years!
Website: www.lightnews.org E-mail: [email protected] Phone: 877-242-5721
About Chakras:
For over 30 years, Dr. Richard Jelusich has been studying and researching the chakras – the 'energy centers' of consciousness that enable us to be in this dimension. His Dominant Chakra Theory is the seminal teaching his work in the field of subtle energy healing and led to the writing of two books: Eye of the Lotus: Psychology of the Chakras and I Can Relate: How we Intuitively Choose the People in our Lives.
Dr. Richard Jelusich – Founder of Integrative Chakra Therapy®
Would you like to study energy medicine? Become a practitioner? Dr. Jelusich starts new groups twice a year. Click Here for a course outline!
2019 Richard Jelusich, Ph.D. www.lightnews.org [email protected] 877-242-5721
Light News Institute 973 E. Bel Air Dr. Vista, California 92084 United States +1.877.242.5721
Dr. Richard Jelusich is a gifted intuitive spiritual counselor/energy healer, author, teacher, experienced international speaker, and ordained minister. With over 30 years in the field of spirituality and the study of metaphysics, he now dedicates his life to those on a quest for self-empowerment through education, demystifying metaphysics and assisting individuals to honor their natural gifts and inner truths.