---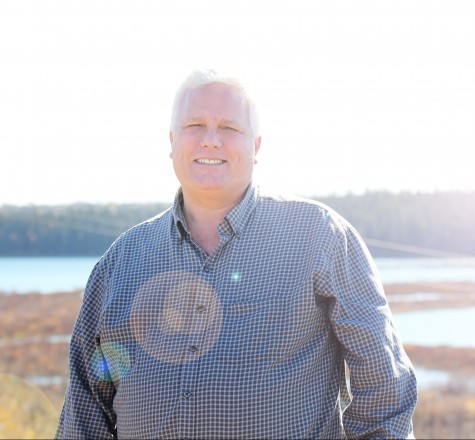 During the past 30 years it has been my profound pleasure to provide private spiritual counselling sessions for countless clients. Occasionally these clients reach out by sending a thank you note and describing their experiences. With their permission it is extremely humbling to present some of those experience to you below.
Richard Jelusich
---
---
I went to see Richard after being diagnosed with an ovarian dermoid cyst. (This is a solid tumor that, according to the surgeon, does not go away.) I was scheduled to have surgery in a month, but wanted to try to do all I could to heal it on my own.
On the phone before I even saw Richard, he told me thought he could help me heal this. When I saw him for our session, he said the tumor was already breaking up, much like a rock cracking. At the end of the session, he advised that if it wasn't putting my health at risk, to delay my follow up ultra sound from the next day (for which it was scheduled) to a week out. He suggested that I would see changes. I did just that. In fact it got delayed for 2 weeks.
When I went to see the doctor for the results of the follow up ultrasound, I was hoping that the tumor would be smaller–even though "these don't shrink". I was shocked when the doctor said, "The tumor is gone. We must have misdiagnosed you. You no longer need surgery." It goes without saying I was thrilled, and very happy I had gone to see Richard!
Andrea
---
…..after you worked on me….I have not had this much energy in 3 years…..felt like I had my body back again…even went for a run yesterday….wow…… What a huge gift, Thank-you…….was almost "weird" to feel as good as I have…..praying for it to continue….
Angela
---
I just wanted to say thank you. I received the CD from the previous private session and book today. I am listening the CD again and again. Every each time,I get new epiphany. I believe that I got this opportunity in my life, in this time because this is what my soul need it now.
Thank you again for your selfless, precious work.
Rieko Shiba
Brooklyn NY
---
I first met Rev. Dr. Richard Jelusich at a Phoenix Phyre Bookstore's psychic faire in Southern California. With absolute certainty, and with respect, he stated information about my core essence, and conducted palpable healing energy. Subsequent consultations provided accurate readings of situations with their underlying currents, providing clarity by stripping away extraneous concerns to reveal "the bottom line." Rick is quite direct and concise — what he sees is what he says.
Last year my adult son was diagnosed as having a tumor in his liver. After many lab tests, and several CT scans and ultrasounds, he was scheduled for biopsy of the tumor to rule out malignancy. The evening before the 7 a.m. scheduled biopsy, I took my son, accompanied by his wife, to Rick for a healing. During that hour, Rick gave my son information about the location and nature of the problem, described in great detail the causal energetic history leading up to the creation of the situation, recommended "exercises" to help prevent its re-occurrence, and performed a healing. My son and his wife were quite impressed.
The next morning the biopsy was performed. It was well over a week until the doctor would return my call about the results of the biopsy. Finally, he explained he hadn't called because he was waiting for further documentation on the results. Why? — because they found no signs of any tumor! He thought perhaps the surgeon had looked in the wrong place (despite the fact that the surgeon had the scans to look at during the procedure)! In any case, there has been no problem since!
Rick's Flower Readings are fun, accurate, entertaining, and certainly give a lot to think about! I've been to two, so far. Each person brings a flower (untouched by anyone else) and, unseen by Rick, places the flower on the table. When all participants are ready, Rick enters the room, sits down, describes how the Flower Readings work, and, holding one flower at a time, with his eyes closed, gives "state of your life now" information and a brief healing. It's a good introduction to Rick's special abilities, and a good reset for your path. Fascinating!
Dr. Jelusich is truly a talented individual.
Susan Katz
---
Up until the time I called Dr. Jelusich for a life reading, my life had been, at best, mediocre, and at worst, miserable. At the time I called him, I was a live-in, primary caregiver for a terminally ill woman. I was feeling totally drained, emotionally, physically and mentally, and didn't know which way to go with my life.
I won't get into the personal things he told me, but, the way he read me was nothing short of mind-boggling: and the characteristic I appreciated about him the most was that he had the courage to tell me the Truth about areas in my Life where I needed to work. This was exactly what I wanted from him. As I told Dr. Jelusich, I didn't want someone who was going to flatter and B.S. me. He laid it on the line, and it has been the most empowering experience I have had in my life.
I have a strong metaphysical background — studying astrology, numerology, Runes, card reading, anything to help me understand my life better. I have studied under numerous disciplines and teachers, and I realize that you have to be ready to receive before you can receive anything.
To make a long story short, Dr. Jelusich has set me on my path to fulfillment, and I have given up procrastinating. I came to the conclusion some time ago that procrastination was caused from my fear of the unknown, but, now that I know all I have to do is set my intent – it happens. I AM A CREATOR.
My eternal gratitude.
Love and Light,
Penny Phillips
Las Vegas, NV
Intuitive Spiritual Counselling Sessions
Join Dr. Jelusich for a private Intuitive Spiritual Counselling Session in Calgary or San Diego or worldwide via Skype or telephone.
More Info