---
Introduction to Integrative Chakra Therapy®
This workshop looks at our true spiritual nature, offering an excellent introduction to recognizing and increasing your spiritual gifts. Honoring your intuitive healing talents may help clarify your purpose in this life. 
---
---
Enjoy a demonstration of Subtle Energy Healing, an interactive presentation, and whether you are a healer or in need of healing, this workshop offers you and those you love awareness and empowerment choices.
Experience subtle energy healing's grace through honoring your inner knowledge and truth. Dr. Jelusich looks at how your true spiritual nature manifests into your life, explaining how embracing your higher nature helps you to overcome mental, physical and emotional issues.
This workshop includes a subtle energy healing demonstration, scientific facts and much more:
Becoming aware of subtle energies – how your spiritual nature manifests in your
physical body;
Physical, Mental, Emotional and Spiritual levels are all deeply affected by Subtle Energy Healing;
Transforming your spiritual healing knowledge into practical ability;
Safely developing your natural healing talents and abilities;
Experiencing the synergy of fellowship/shared purpose with like-minded individuals;
Choosing to honor your natural intuitive gifts, and your inner truth.
---
Dr. Jelusich will guide you through a compelling and thorough journey of the chakras, including stimulating exercises to awaken your higher awareness.
He blends his extensive experience of the experiential, esoteric meaning of the chakras, with academic and scientific knowledge. In the introduction classes students are taught how to use their chakras to observe the "Whole Human Being" (mental, physical, emotional and spiritual aspects of the individual), to make assessment and to allow healing energy to flow through them. As the students use their chakras, they become stronger and stimulated and eventually awakened – learning more than the philosophy and techniques of this powerful healing modality and undergo their own inner transformation.
Your great questions during the workshop will create an intensely thorough and satisfying experience.
---
What you will learn:
To understand how chakras are not limited to space and time
Learn the spiritual meaning of the chakras

And how the chakras affect the four archetypes of the Whole Human Being

How to apply the philosophy and awareness of each chakra's attributes to your daily life
Explore Hands-on exercises to enhance your experience, and thus your spiritual awareness
Understand how today's science is enhancing our practical knowledge of

Human Bio-fields
Chakra and meridian existence
The holographic universe
The connectedness and harmonic synchrony of all things
Grow through this workshop in appreciation of your true multidimensional nature!
Equivalent to Levels 1 – 2 of course content for Integrative Chakra Therapy®: "ICT Training for the Whole Human Being" – and transferable into the ICT program.
Our Introduction to Integrative Chakra Therapy® workshop is offered in Calgary, Alberta and San Diego, California area
Cost for full-weekend is $500 (GST applicable in Canada) 
---
---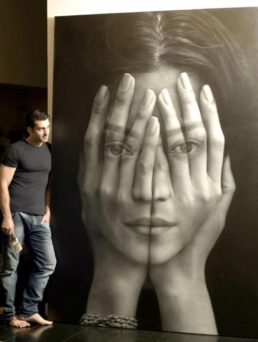 ---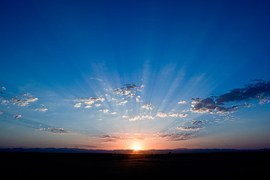 ---
---
---
---
---
---
Book Your Spot Today!
Call or email Deirdre for info on our next introductory course!
More Info