---
"Journey of the Sacred Heart" 
Join us for a Meditation Retreat September 22nd-27th, 2016 in Sedona, Arizona
---
Our Journey is about connecting to sacred sites; remembering who we are and how we are a part of all creation.  The indigenous peoples came here to Sedona to do ceremony and to bury their dead in the niches in the cliffs.
Sedona is one of the 'Navels of the Earth', where the spirit and the material meet.  This is where the telluric (electrical) and ley line energies converge to form vortexes; where space and time are in great flux.
The ancient peoples came here as well, to charge the vortexes as well as to gain insight and inspiration from their prayers and meditations here.
Therefore, we will be concentrating very much on ceremony and meditation at several of the Sedona vortexes; tuning in to the specific energies at each site.
You will have ample time for personal private reflection at each site.
"Our collective presence there in this Journey of the Sacred Heart is also of the conscious intention to charge the Earth Grid in bringing about the Golden Era of Inner Trans-formation."
This Journey is designed to help individuals reignite their Flame
Help understand the importance of Your Life
Help Others to find Their Way
Reconnect with Nature and the Divine Creator
Reconnect to Your Soul Purpose
Recharge Yourself
Recharge the Sacred Vortexes of Sedona
PRESENTERS:
Dr. Jelusich is a strongly gifted intuitive; author, teacher, spiritual energy healer, experienced international speaker and ordained minister. He sits on the board of Directors for the California Institute for Human Science (and is core faculty) & the Universal Church of the Master. He uniquely blends energy work, spirituality & science into his workshops, public speaking events and private sessions.
Dr. Jelusich's seminal work is on the chakra system and how they influence human perception. He teaches a life changing – two year, 18 level, Spiritual Healer's Training for the Whole Human Being program, to help individuals understand themselves, why they are here & how they can positively transform their lives. He has over 15 years teaching experience, in both Canada & the U.S., helping (465 +) students & graduates.
In addition, Dr. Jelusich has published two books on the Chakras: Eye of the Lotus: The Psychology of the Chakras, and I Can Relate: How We Intuitively Choose the People in Our Lives.
During this Journey you can awaken each morning to a Kundalini session with Lisa Steels.
Lisa is a dynamic soul of the Sacred Feminine who's hope is to share her passion of enabling others along a healing path to self-development, self-awareness and a higher connection to their life purpose. Lisa has been teaching Kundalini in Canada and Costa Rica since 2004.
Her beliefs are: Kundalini – Is referred to as the science of yoga. It is a practice brought to North America by Yogi Bhajan; from India. Intended for both men and women of any status to experience their full potential. Kundalini yoga utilizes various breathing techniques (pranayama), kriyas (asana sets) and meditation with mantra (sacred words) to lift the Kundalini energy from the base of the spine up the spinal cord. This process awakens the energy centers along the spine and enhances the functioning of both the glandular and nervous systems.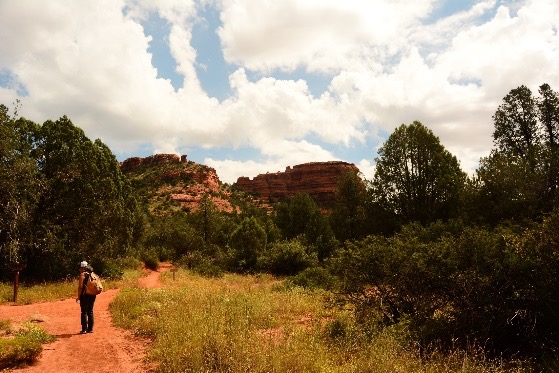 ---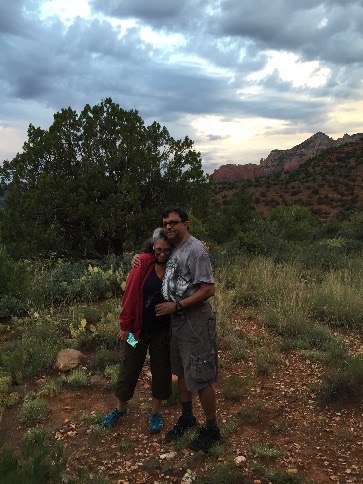 ---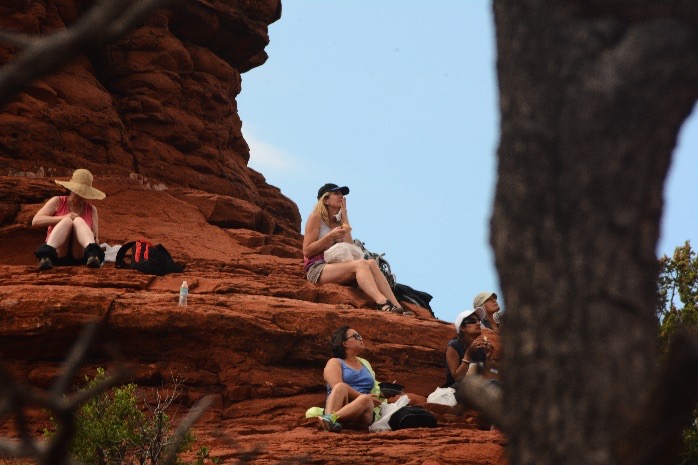 ---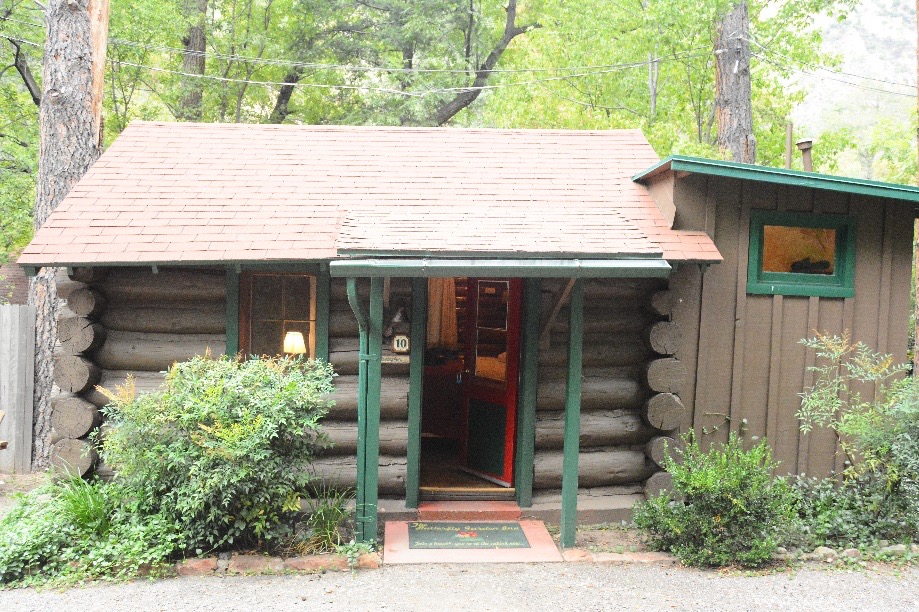 ---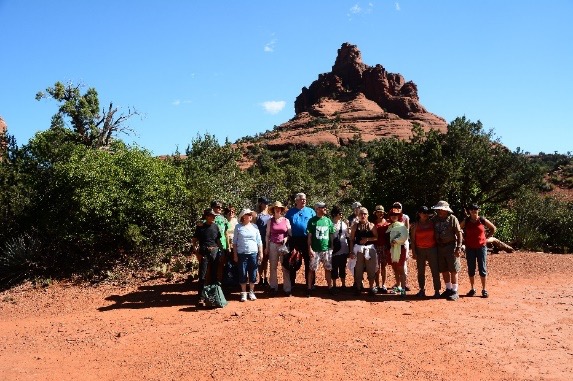 ---
DATE: Sep 22 – 27, 2016
Itinerary:
Thursday, September 22
Arrive in Flagstaff, AZ.  Transport to Butterfly Inn, just 10 minutes from Sedona. 7:00 pm Welcome get together – go over Itinerary
Friday, September 23
6:30 am – Kundalini Yoga with Lisa Steels
8:00 am – Breakfast in your Cabin – Prepared daily with love by the Garrisons
9:00 am – Opening Ceremony at Butterfly Inn – Introductions –
Lecture: Spiritual Power with Dr. Jelusich – Lunch
1:30 pm – Site visit to Bell Rock.
4:00 pm – Personal time for reflection.
Saturday, September 24
6:30 am – Kundalini Yoga
8:00 am – Breakfast in your Cabin
9:30 am – Ceremony at Site: Pink Jeep Tours: Ancient Runes Tour
4:30 pm – Afternoon Free for Personal Reflection
7:00 pm – Guided Meditation with Dr. Jelusich
Sunday, September 25
6:30 am –  Kundalini Yoga
8:00 am – Breakfast in your Cabin
9:30 am – Ceremony Airport Mesa
Site visit Cathedral Rock, Picnic lunch.  Personal time for reflection
3:00 pm –    Shopping in Sedona
7:00 pm –    Guided Meditation at Schnebly Hill with Dr. Jelusich
Monday, September 26
6:30 am –  Kundalini Yoga
8:00 am – Breakfast in your Cabin
9:00 am – Ceremony
9:30 am – Site visit to Boyton Canyon. Picnic lunch. Personal time for reflection
5:00 pm – Farewell dinner with Richard and Lisa
Tuesday, September 27
8:00 – 9:00 – Breakfast in your Cabin
Transportation to Airport 
---
Private Sessions
Richard Jelusich and Lisa Steels are offering a limited number of private session during the week.
For more information, contact Deirdre Leighton at [email protected]
or    Call: 877-CHAKRA1 (242-5721)
---
Registration:
$500 non-refundable registration fee
Early Bird – $1050 (after registration fee)
After March 31st – $1375 (after registration fee)
What's Included and What is Not?
Included:
Accommodations
5 breakfasts
4 lunches
Farewell dinner
All site entrance fees
Teachings with Dr. Jelusich and Lisa Steels
Transportation to/from Flagstaff airport
Arranged Transportation to sites – either with fellow journey participants or with Dr. Jelusich
Items not included:
Visa and passport charges
Departure taxes
Gratuities (some tours require gratuities be pre-paid)
Extra meals not included in itinerary
Items of a personal nature (i.e. laundry, drinks, telephone calls, personal clothing)
Emergency evacuation
Personal travel insurance
Any item that is not specified as being included.

---
---
COST: Starting at $1550 USD for accommodations, amenities, meals (2 meals per day), all site entrance fees, transportation to/from Flagstaff airport, and teachings with Dr. Jelusich and Lisa Steels.
For More information contact Deirdre Leighton at 

[email protected]
or Call: +1 (877) CHAKRA1
Register Today
Dr. Richard Jelusich is a gifted intuitive spiritual counselor/energy healer, author, teacher, experienced international speaker, and ordained minister. With over 30 years in the field of spirituality and the study of metaphysics, he now dedicates his life to those on a quest for self-empowerment through education, demystifying metaphysics and assisting individuals to honor their natural gifts and inner truths.