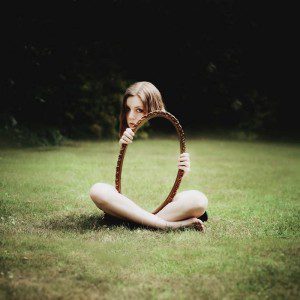 The past few days have been emotionally challenging, and a great lesson occurred in the beneficence of this universe. What had initially set itself to be a day of travel was still colored by my perceptions of emotional fatigue and relationship issues.
I was flying up to Morro Bay (to do workshops and lectures) from San Diego, going through L.A. Airport then San Luis Obispo. With an hour delay in L.A., I had time to remember that I did not make a rental car reservation. I called to rent an intermediate car.
When I landed in San Luis Obispo, I was told by the car rental agent they had no intermediate cars left, so would I please take the 2004 Mustang convertible? Darn, I guess so. I walked out to the parking lot, my train of luggage in tow, and saw this gleaming silver car in the light of a cloudless day.
Stowing my luggage and setting the seat/controls, I ventured out of the parking lot (top down, of course), and the radio was already on and playing:
"Ride, captain ride upon your mystery ship
Be amazed at the friends you have here on your trip."
Yes, I'm 51 and it was an oldies station. Music I listened to in my teens, including this one by Blues Image. What a mood-changer. The synchronicity of the car, riding with the top down in the sunshine and wind, the particular song all conspired together to alter my emotional gloom into a burst of elation at being alive.
Should I forget to make reservations more often? No, but realize that the universe makes every effort to maximize the potential of our lives if we are willing to experience it. It is up to us to determine and make judgments about the circumstance of our lives.
To remain positive and optimistic when the emotions are pounding you into submission is not the easiest thing to do, but the choice is still, nonetheless there. Remember, you are in your power and you always have a choice.
God provides, man decides.
Dr. Richard Jelusich is a gifted intuitive spiritual counselor/energy healer, author, teacher, experienced international speaker, and ordained minister. With over 30 years in the field of spirituality and the study of metaphysics, he now dedicates his life to those on a quest for self-empowerment through education, demystifying metaphysics and assisting individuals to honor their natural gifts and inner truths.